About Us
Sustainable Aussie spirits  
Autonomy Distillers is a craft distillery based in Spotswood, Victoria, that produces a sustainable and eclectic range of bitter aperitivos, liqueurs and spirits.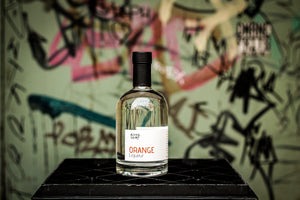 Founded in 2019 by an environmental scientist and a geochemist, the distillery has a strong focus on sustainable manufacturing processes, using locally sourced, not-yet-end-of-life and native Australian ingredients. 
Prioritising sustainability
We live in a world where sourcing an exotic ingredient or getting a beautiful one-of-a-kind piece of equipment is as simple and as easy as clicking a button. What we don't often think about is what happens next.    
Where does it come from? What is it made of? What is left behind when it is created or picked? Who picks it? Who packages it? What do they package it with? How many kilometres does it travel by car, and truck, and train, and sea and air?  
When Autonomy Distillers was still in its conceptual phase, we started tallying up what the environmental cost of a creating a single bottle of spirits would be - and it was staggering. 
So we decided to ignore what everyone else was doing, and to operate our distillery our own way: sustainably, consciously and with autonomy.
We think it is important for consumers to be able to understand the environmental impact of what they eat and drink. And while producing spirits like this won't change the world, we hope it will help consumers make environmentally conscious decisions on the simple things - like good booze!
Ingredients
Our aperitivos, liqueurs and spirits are made from locally grown ingredients, sustainably farmed native Australian botanicals and not-yet-end-of-life products. Wherever possible, the distillery works with local businesses and farmers to keep food miles to an absolute minimum.
Autonomy Distillers respectfully acknowledges the Traditional Owners of the lands on which the ingredients we use in our products are grown. We pay our respects to Elders past, present and emerging.  
We have also partnered with a local juice company, Market Juice, to collect citrus peels from the fruit that has already been processed for juice. As the peels are exactly what is required for our products, we prefer to use the term "not-yet-end-of-life product" to describe the peel as a necessary ingredient rather than a waste product.
The use of this product has allowed Autonomy to avoid creating significant volumes of citrus pulp waste, while repurposing the peel left over from the juicing process.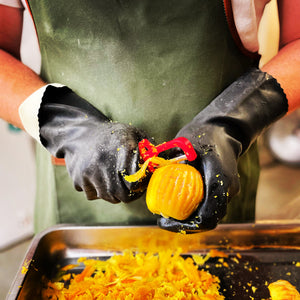 As our products are seasonal, there may be slight variations in colour, aroma and flavour from batch to batch.
Distillation 
During distillation, cooling water is needed to return our precious alcohol vapours to liquid flavour. However, letting it run down the drain isn't an option. So we devised a crude but effective method of venting most of the heat to warming the distillery, while keeping the water for the next distillation.
Filtration and resting
Our spirits are made using products in their natural form - leaves, berries, fruits, seeds and citrus zest. To give the flavours time to marry and to ensure our spirits are crystal clear, we let our spirits rest for a minimum of two weeks to settle and mellow before filtering and bottling. However, some natural sediment may be present after bottling.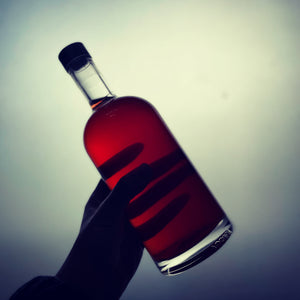 Packaging
In the early days of the distillery it became very obvious very quickly that the greatest volume of waste material leaving the distillery was cardboard. 
Rather than crossing our fingers and shutting our eyes and hoping that it would actually get recycled, we made changes to move as high up the waste hierarchy (avoid > reduce > reuse > recycle) as we possibly could. 
In the circumstances where we can't avoid or reduce our use of cardboard, we make sure we reuse it. Every single scrap of cardboard that comes through the distillery is either shredded on site and reused to carefully wrap our bottles for shipping, or cut and reused as box dividers for our wholesale customers.