Made in collaboration with Four Rascals Coffee Roasters, our Coffee Liqueur uses only Australian ingredients. With coffee sourced from the Northern NSW hinterland and carefully roasted in Spotswood, VIC, this bold liqueur has notes of chocolate and caramel with a lingering smooth finish.

A true coffee drinker's drink, our Coffee Liqueur is delicious enjoyed neat, in a Coffee Negroni or a Zoom Coffee.

25% ABV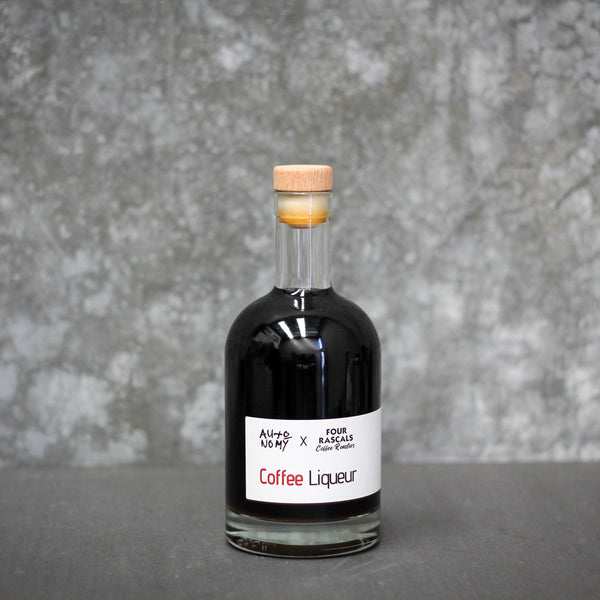 The Best Sipping Coffee Liquer
There are many coffee liquers out there. Of the ones I've tried, this is definitely the best for sipping. A measure in a short glass with a single icecube (or chilled glass if you've got it) is so smooth, just the right level of sweet. You will struggle to stop.
The best coffee liqueur for long, lazy days
Autonomy's coffee liqueur is uniquely Australian in its making. Taken neat as an aperitif it immediately imparts high notes of silky caramel followed by subtle bittersweet dark chocolate finishing with a zing of acidity. Its versatility and trueness to flavour is also evident in coffee based cocktails (I have created many). A beautiful, smooth as honey, liqueur that rewards over and over again. This has to be the best I have ever tasted.