Quandong (a native Australian peach grown in the arid regions of Victoria and South Australia) is distilled with juniper, citrus and Tasmanian Pepperberry to create a gin that is bursting with tart, woody and peachy flavours.
Further maceration of the spirit with quandong and a nice long rest creates a brilliant amber coloured gin with a subtle spice that is perfect to sip neat, in a Quandong Sour or a Sparkling Peach.

As our products are seasonal, there may be slight variations in colour, aroma and flavour from batch to batch. 
40% ABV
"Quandong, Tasmanian Pepperberry and orange peels collected from Market Juice are used to create this 'low food mile' gin. Brilliant brass gold in colour, the nose presents a finely tuned blend of figs, wine-soaked pears and orange oils, making this somewhat dry curacao-like. Flavour wise, it's more ginny and spicy, delivering a beautifully integrated combination of juniper, orange zest and peach with budding peel and pine freshness towards the finish. Think of it as Cointreau-meets-gin with an Aussie twist. 93 points" - Nicks Wine Merchants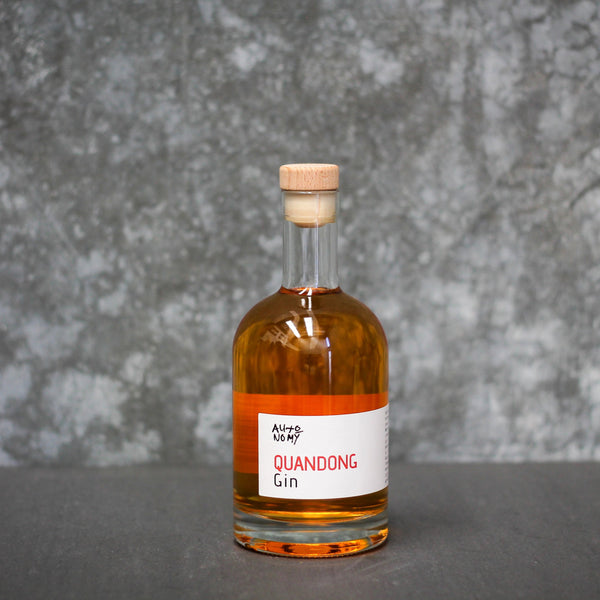 Awesome GIN
This Quandong Gin is awesome as well as teh Peppermint Gum. Both totally different and well worth buying both. Will buy some again for sure.
Cheers
Chris
Quandong Gin
A lovely Australian twist on gin.