A clever solution to a food waste problem! We've collaborated with the crew at Market Juice in Melbourne to make this delicious and sustainable orange liqueur.
Made using a blend of orange and blood orange peels collected after their delicious juices have been squeezed, this liqueur has bold and warming citrus notes balanced by sweetness and a silky, luxurious mouthfeel. A sustainable and local version of a classic liqueur.
Delicious in a Breakfast Martini or a Margarita on the Rocks.
As our products are seasonal, there may be slight variations in colour, aroma and flavour from batch to batch. 
38% ABV
"Pithy, fresh aromas follow in a silky, medium bodied liqueur with succulent blood orange flavours countered by tangy peel and gentle spirit heat. Delicious and sustainable. 93 points" - Nicks Wine Merchants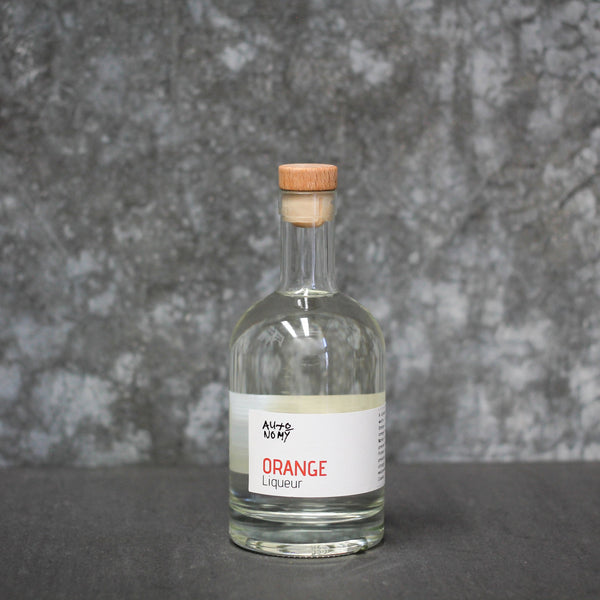 Bold, young and bright
Autonomy's orange liqueur is delicious and bold in its flavours, aroma, and in its making. It's my favourite for sipping neat on the rocks, with flavourful bittersweetness that is robust and rich. It's fresh clarity of flavour also makes it perfect for cocktails. Absolute hats off to the distillers for making this versatile liqueur using truly authentic, sustainable methods of production.